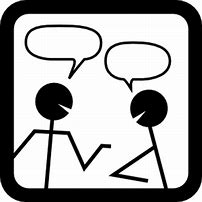 Please join us for an information session & community discussion on how to respond to our kids' hardest questions and support them through stressful school and community events.
When: Wednesday, January 31st  6:15 – 8:00 pm
Where: Sustainability Academy   123 North Street
This event is open to all elementary families in the Burlington School District
Free pizza and childcare will be provided starting at 5:45 in the cafeteria.
We will be giving away gift cards throughout the evening
Learn and Talk about:
Toxic stress and how it impacts our children

How to develop kids' curiosity, strength and ability to thrive

What to say when you don't know what to say

People and places that can support you and your kids during challenging times at home, in school or in the community

Struggles, hopes and stories
_______________________________________________________________
An RSVP is requested but not required. Childcare and translation available. Help us plan by letting us know if you plan to attend. Contact Monica Gragg in the Sustainability Academy front office at "mgragg@bsdvt.org or (802) 864- 8480.
______________________________________________________________________
This event is a collaboration of:  
The Burlington School District, Howard Center School Services and the Burlington Community Justice Center