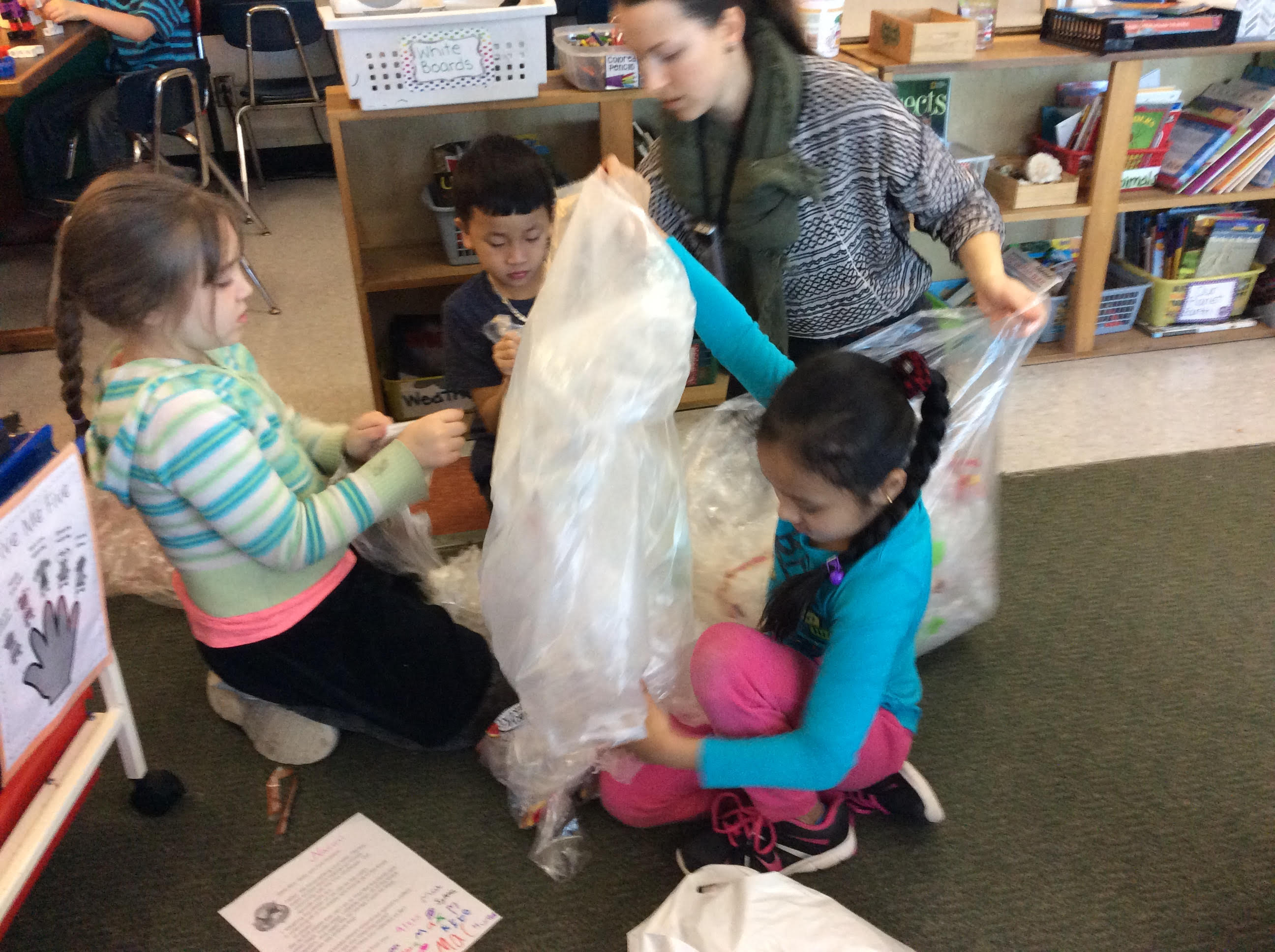 Second graders were busy today sorting plastic, determining what met Trex criteria for soft plastic recycling, and weighing the plastic. Our grand total thus far is 37.7….that's pounds of plastic the SA community has saved from Vermont's single landfill or environmental pollution!
Second graders want to share a few reminders: 1) Bring your soft, flimsy plastic to our collection bin in the front lobby! 2) Think toilet paper/paper towel packaging, ziplock bags, grocery bags, and frozen vegetable bags. 3) Please bring in plastic that is empty, clean and dry.
Thank you for helping us with this important and exciting effort!