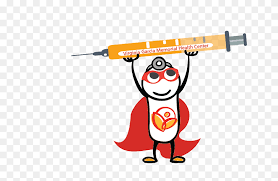 Free Flu vaccination clinic for students
A flu vaccination clinic for students will be held at SA on December 17. Flu vaccines will be administered by a member of the UVMMC Primary Pediatrics team. These are completely optional, free vaccinations that are available to all students in our school building. If you would like your child to receive a free flu vaccine at school please fill out and sign the form that will come home with them in their backpack on Friday 12/4. Every child who brings back a signed form before the clinic date will receive a flu vaccine during the scheduled clinic.
Getting a flu vaccine is more important than ever. While this flu vaccine clinic is only for students, adults in your family can get flu vaccines at most local pharmacys. Getting a flu vaccine will not protect against COVID-19, but there are many important benefits, such as reducing the risk of flu illness, hospitalization, and death. Getting a flu vaccine can also save healthcare resources for the care of patients with COVID-19. Please contact me with any questions.