Afterschool at SA
Welcome to the 2017-2018 Burlington Kids Afterschool Program, a collaboration between the City of Burlington, Parks, Recreation & Waterfront Department and the Burlington School District! We offer afterschool programming every school day after students are dismissed at either 1:50pm (Wednesdays) or 2:50 p.m. until 5:30 p.m., with the exception of two early release days scheduled for October and March. The efforts of many people in this partnership help to create more opportunities for more children to participate in afterschool.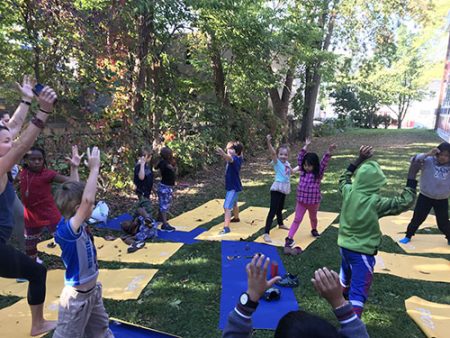 Posted October 9, 2017
Our SA afterschool students recently took part in an outdoor yoga practice with Kate Hudspeth. It was also great to take advantage of the warm weather!