Happy Summer!
Here's a fun activity for a rainy summer day that Oisin's mom shared with me. Try it!
As many of you know, I'm retiring as of July 1. I will be back at SA as a volunteer! See you soon! Mrs. Hayes
Dear SA parents,
Library lessons during Continuous Learning will focus on standards from our Burlington School District K-2 Library Continuum and our Burlington School District Grades 3-5 Continuum. At SA, we will focus on the Standard "I am a Citizen" for K-5 and the learning targets for this standard.
Here is our K-2 library continuum. Here is our 3-5 library continuum.
Please reference the above K-2 document for the learning targets for "I am a Citizen." All library lessons will link to this standard. Reading tic tac toe, for example, allows our students to practice seeking multiple perspectives from literature and sharing their learning with their community. 
Please reference the above Grade 3-5 document for the learning targets of "I am a Citizen." Again, all library lessons will link to this standard. For example, the "Let's Play the Email Game" allows students to demonstrate this learning target: "I can discuss responsible use and misuse of technology and describes personal consequences of inappropriate use of information and technology."
Read! Read! Read S'More!
Besides our library lessons, there are numerous resources, including digital books,  on the SA Library Resources page. Junior Library Guild and Tumblebooks are two of my favorite digital book resources. Our databases — excellent authoritative sources of information for our young learners — are located on our SA Learning Links page. Please do not hesitate to reach out by emailing shayes@bsdvt.org if you have any questions and/or concerns. Remember reading is an excellent way to bring calm to our world.
Free Books from FFL
In addition, Fletcher Free Library is teaming up with the district to provide free books to our students from 10:30 to 11:30 a.m. Tuesdays at the SA meal site. Distribution is weather dependent. The library is distributing books at other sites, too. Here is more information.
Read! Read! Read!
I'd love to hear from you! Email me at shayes@bsdvt.org
Sharon Hayes, school librarian
Sustainability Academy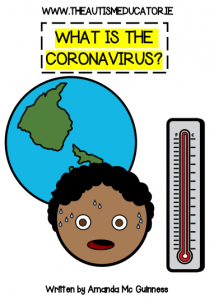 https://littlepuddins.ie/
Thank you, Mrs. Connor, for finding this resource! Thanks, author Amanda McGinness, for letting us post your story here! If you go to Ms. McGinness's website (see link above), you can print out your own copy of this timely story.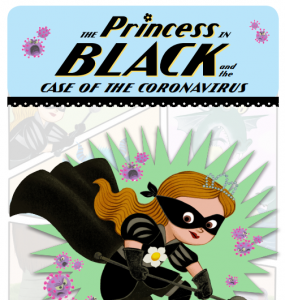 Shannon Hale Princess Black fans: Click here for a comic book version on our hero combatting the Coronavirus!
If you need assistance, please email Sharon Hayes — shayes@bsdvt.org   Thank you!
STUCK AT HOME WITH NOTHING TO DO?
Common Sense Media list of activities (including drawing with Mo Willems)
NYC Department of Education "Learn at Home" Materials
AT HOME READING: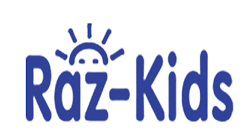 : Click Raz-Kids link below for access to books.
1st graders: moconnorr   + student cards in packet
Mrs. Benz: jbenz0
Mrs. Brown: jbrowncv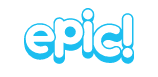 Mrs. Lenti's class code: kmp4601
Mrs. Brown's class code: lam0541
Mrs. Seno's class code: wpq4876

Username: continue  Password: reading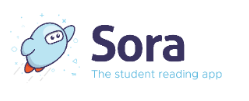 School's set up code: readwithsora
username:  U1baffC423
OLDER READERS:
Three Streams: Elementary, Middle School, and High School
Internet Archive — Great e-readers for Rick Riordan fans and more!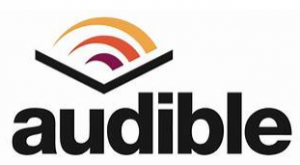 Audible (It's Free)

If you have a Fletcher Free Library card, you may check out books on RB Digital.
If you don't have a Fletcher Free Library card, you may register for a library card online
TODAY and pick up your library card at Fletcher Free, 235 College St., Burlington, VT., tomorrow!
Flipgrid — Click on the Flipgrid link (to the left). Type in the code: f2zv5ku — then sign on with your BSD student account to see my Dorothy List Book Buzzes. Add your own Flipgrids for Dorothy List books by clicking on the plus sign inside the green circle!  So far, I've read:
Inkling
Louisiana's Way Home
Ghost Boys
Merci Suarez Changes Gears
Research on Print vs. Digital: Why Digital is no substitution for Print
MATH SITES:
National Association for the Education of Young Children



Prodigy — Click on this to set up parent account
SCIENCE:


Search Bill Nye in search box (above) for more videos.

Britannica Science Launch Packs
Access ID: bsdvt   Passcode: bsdvt
SOCIAL STUDIES:

Annenberg Interactive (Grade 5)

Access ID: bsdvt  Passcode: bsdvt

CODING:

Hour of Code 2020: Activities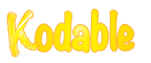 Benz: kat1234
Blair: fat1234
Brown: jj65c8j
Kodable: Play without saving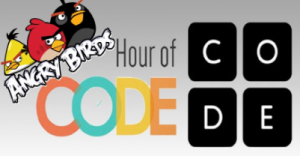 MORE TECH SITES:
5th graders — Log into S'More with your BSD google accounts
Log in: safamily
password: learning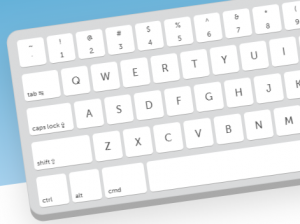 TYPING PROGRAMS:
Log in with your Google account
GRADE 2 RESEARCH:
National Geographic Kids: Countries
Use Search Box to find information on your country.
Lonely Planet site has a short video on your country, lots of photos and maps.
FOR KINDERGARTEN:

Links for Storykeepers with Natalie Kinsey-Warnock:
Vermont Historical Society: Women
username: 0DXQCW9KXH
password: GREEN
Ancestry Classroom (this can only be accessed at school)