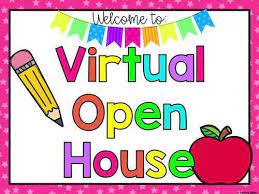 SA Virtual Open House
Please join us for virtual open house from 5:30-6:30 on Thursday, September 30.
To find links to join each classroom, click here.
BSD Families- Ready to Access Your K-8 Virtual Open House?
Remember- to join a Google Meet conference you must use a GOOGLE account.
If you do not have a Google account and do not wish to create a free one (mail.google.com), please use your student's BSD Gmail account.
1. Step One- Find the URL and get ready to Enter the Meet
Families will enter the Meet that teachers have shared with them as a URL (either in an email from your student's teacher or another pre communicated location (Seesaw Family app for example). 

What does this link look like?
Example here: (https://meet.google.com/wfx-jnua-kso)
Click on the Link you were provided (not the link above) OR Copy and Paste the link into a Browser 
2. Enter the Meet!
Then, you will see a screen where it says "Ready to join? Ask to join"
The family will click ASK TO JOIN.
The teacher will then ADMIT or DENY your entrance to the Meet. If the teacher denies your entrance, it may be that you are too early or does not recognize the email address! If you are denied entry twice you will not be able to join the meet using the method above. The teacher will need to send you a new link or an invitation to join.
3. Attend the Open House in the Google Meet.
4. Leave the Google Meet when prompted.
5. All Meet links also have associated phone numbers with PIN codes for joining the meeting. If preferred , ask your child's teacher for the Conference Meet phone number and pin code  (if not also provided) to call in to the meeting.